Business Leader
Mike McFall, Co-Founder & Co-CEO of BIGGBY COFFEE
Mike's journey has been varied and diverse. From rural Michigan to the floor of the NY stock exchange, from the poorest country (Sierra Leone) to the richest country club, from sailing the south pacific to his boyhood home of 48 years, from ice hockey grinder to baby whisperer, from barista to Co-CEO. Mike has a unique perspective, and he knows one thing: "Everyone is searching for the right way to live so the world can be called a home," as stated by Arthur Miller in Death of a Salesman. What is everyone searching for? LOVE!
Mike's take on LOVE defines his position on leadership – love demonstrated through loyalty and being 100% committed to supporting another person in building a life they love. Love manifests in many ways and often in difficult, yet necessary, conversations. People engaged in loving relationships are willing to go above and beyond with no expectation of reciprocity. Trust is paramount, with the understanding that people have each other's backs and intentions are never questioned.
A Partnership from Heaven
Once you understand Mike's view on love, you can begin to understand how he has been partners with Bob Fish for over 25 years. It seems like a fanciful tale, the business established only on a handshake and here we are today, BIGGBY COFFEE is a powerhouse in the coffee industry that is well established and remains one of the fastest growing coffee brands in America. As has always been the case though, Mike and Bob are not resting on their laurels and enjoying the fruits of their labor. They feel like they are just getting started on their professional journey.
The journey with partner Bob Fish has been a beautiful success story. Typically, the path of the entrepreneur is to start, scale, and liquidate. Mike and Bob have different aspirations.
Bob and Mike are passionate about doing things their own way and cutting their own path. They love to coach, teach and mentor people who are interested in supporting others who are willing to believe in themselves, take risk and build their ideal future. The franchise business is a natural fit for the two of them as they get to support people in living their entrepreneurial dream.
They want to leave a powerful legacy in the world. In short, they want to use their business as an opportunity to show the world that business can be done in a better way. They are advocates of Stakeholder Capitalism and are focused on contributing in two primary ways.
First, Bob and his wife Michelle are working hard to develop a socially responsible farm direct business model in coffee that will improve the dynamics for the farmer and bring them closer to the consumer in America all in a sustainable and healthy way. Check out their work at https://www.onebiggislandinspace.com.
Mike is a thought leader on business leadership and the importance of developing strong healthy cultures for people to work within. Cultures that are nurturing and supportive that bring Love into the workplace. His work is coming to fruition via his book series, speaking engagements and the creation and development of LifeLab.
Keynote Speaking
Mike wants to share his story with as many people as possible. His perspective is unique and powerful. He presents tried and true practices anyone can take away and begin to utilize. Hear his story, hear what he has learned over the past two decades growing and scaling his business. There is a better way to do business. Better for everyone. And Mike would like to give you his take on how to build caring, loving, supportive, nurturing environments and as a result, build world class high-growth companies. In fact, Mike will argue that in order to build a world class high-growth company of the future you follow these principles or you are going to be left behind.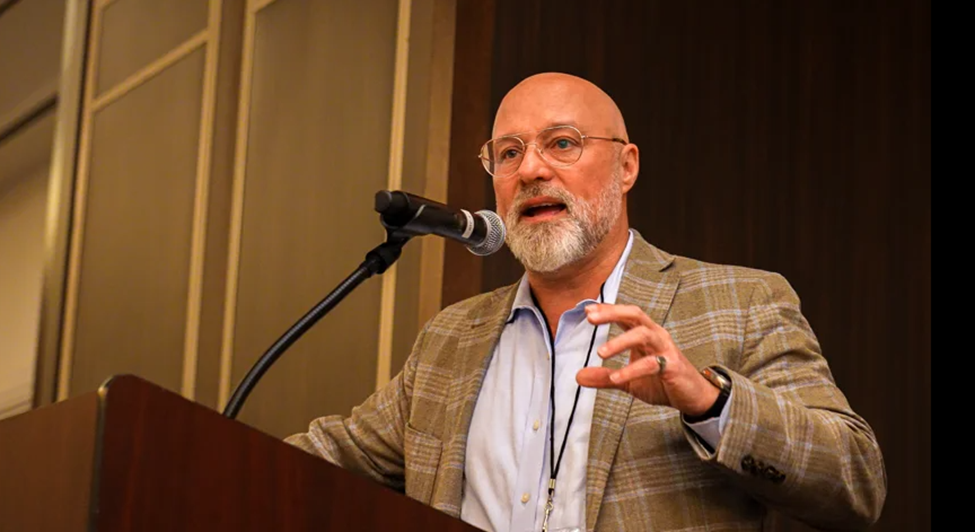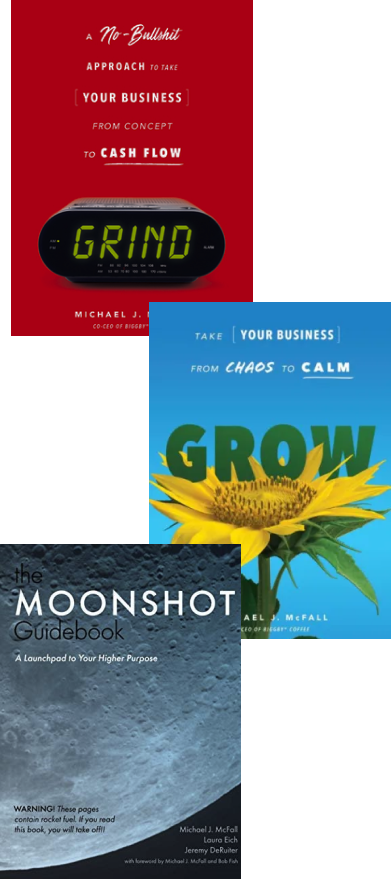 Had Mike's path not entered the realm of entrepreneurship he would have most likely ended up in academia. Life has come full circle as he enjoys reading, writing and being in the classroom at the University of Michigan.
Mike has a wonderful life, full of adventure and interesting things to do when he wakes up every morning. If there is one regret, a relatively minor one, it is that he would like to have lived deep inside of an academic institution spending his days reading, writing and thinking. To Mike, one of the most beautiful and intriguing concepts is a mind, or even better a team of minds cut loose to consider some challenge and applying rigor and researching a subject to prove a thesis that will have powerful positive impact on the world.
Mike has authored two books (GRIND and GROW) and was a significant contributor on a third (Moonshot Guidebook). GRIND and GROW are the first books in a three-book series that take the entrepreneur on the journey from the first day of a new business, through to getting positive cash flow and finally to sustainability, the stage when the entrepreneur is no longer needed for the business to grow and thrive.
Following GROW, Mike's third book will be a call to action. It will help entrepreneurs in sustainable organizations answer the question, "What next?" He will argue that leaders who have powerful teams, resources, connections, and experience must now consider their legacy. Their significant challenge should be to improve the human condition and leave the world a better place. Mike hopes to start writing book number three early in 2024.
Teacher
Mike teaches a course called Finding Your Venture at the Center for Entrepreneurship at the University of Michigan with Brian Hayden. Brian created the course in 2015 and in 2018, after reading GRIND, invited Mike to co-teach with him because he wanted Mike's 'voice' in the classroom. The course is a high energy look into what it might feel like to start a business. From picking a problem to solve, to business model formation, to revenue generation and marketing, students get a real feel for launching a business.
Mike believes there are few things more inspiring and challenging than bringing useful and engaging content to a classroom of 60-70 brilliant minds. He gets more from the classroom experience than any of his students and you will often hear him talking about how confident he is that the next generation will lead and level up the human condition.
Mike's work in the classroom is not about making the next millionaires and billionaires, it is about showing the next generation how to use the most powerful force on the planet, private enterprise, to solve the most complex problems we face as human beings. In the end, entrepreneurship is about leveraging the power of opportunity to innovate and bring incredible solutions to the world. We need more and more!