Media Kit
Photos, Bios, and Logos
Grind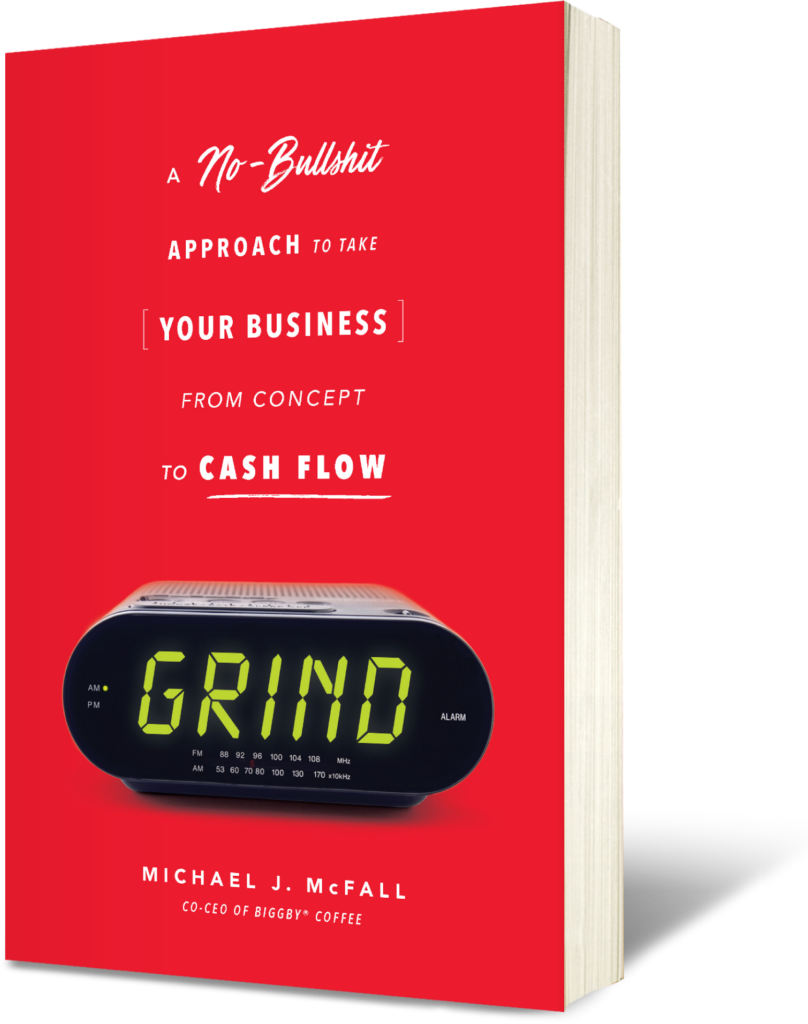 In Grind, Michael J. McFall, co-CEO of BIGGBY® COFFEE, will help you identify the commonsense strategies needed to turn your start-up idea into a positive cash flow business. Dispensing with the notion that potential business owners require a formal education, he outlines several fundamental areas of importance, keying in on hustle, self-evaluation, and commitment.
Having risen from a minimum-wage barista to build a company with over 250 stores in 9 states, McFall writes with the authority of hard-fought achievement. In addition to his calls for "personal due diligence," he goes into detail about crucial business drivers, speaking from his personal and professional experience and including examples of hits and misses along the way.
McFall avoids sophisticated descriptions of processes and theories, retaining a down-to-earth approachability throughout the book. Filled with anecdotes, ideas, and calls to action, Grind provides insight and expertise aspiring business owners require to reach profitability.
Grow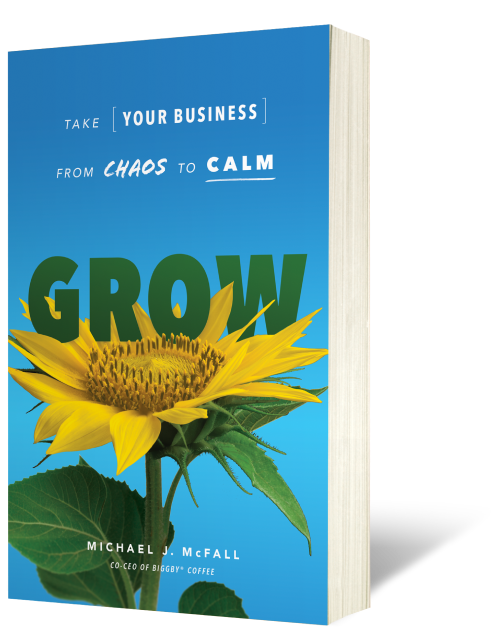 The transition from bootstrapping entrepreneur to effective leader is arduous, and very few can make the transition. This is what Grow was written to do – assist in that transformation.
Grow is focused on taking a business from the first day of cash flow to sustainability. It shows readers how to build their organization into one with an environment that expects people to thrive, a leader who meets the organization where it needs to be met, and trust as a baseline for all relationships.
The path set forth for readers in Grow will not only give business owners many options, but it will also put them in an incredibly strong position to cash out, if and when they decide to choose that option. With a sustainable enterprise, readers have the flexibility in determining their perfect outcome.