Love & Leadership: Create Superheroes and Unleash Productivity to Get Epic Shit Done
Every child wants to be a superhero!! Cape on, tiara in place, bursting with generosity and beauty. Life slowly but surely snuffs the superhero out of us. Mike believes that the superhero remains smoldering in everyone, we just need to stoke the embers.
What is better than being a superhero? Being part of a team of superheroes, each bringing their own magic. They can do anything together. They focus and BAM!! Epic shit happens.
You, your team, and your company must fan these flames. Let Mike be your guide, your guide to creating teams of superheroes.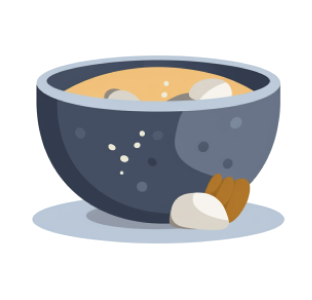 Stone Soup
You are the most important ingredient in the success of your team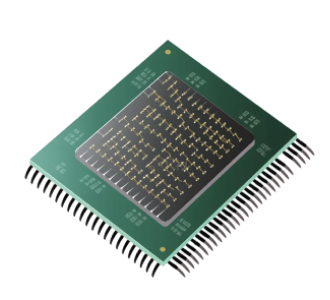 Microprocessor
Unlock the most powerful productivity hack since the invention of the microprocessor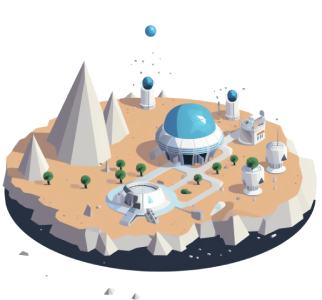 Colonizing Mars
Give your people something powerful to work on; that will be written about in their obituary
Why is Mike Speaking?
The vision of Mike's company is to improve workplace culture in America by December 2028. He is hell-bent on building a loving, nurturing, supportive environment where people can thrive and at the same time build a dynamic high-growth company with a billion dollars in revenue at retail. It's great to do and be an example but another big part of our strategy is to get into the world and tell people how we are doing it. That is the topic of and reason why I am here doing this talk. He wants to tell the world, the answer to your employment woes, if you are complaining about your people, if you think it is hard to find good people and generally if you think your people underperform, you need to consider bringing love into your culture and building an environment where people love to show up to work.
Mike wants to share his story with as many people as possible. His perspective is unique and powerful. He presents tried and true practices anyone can take away and begin to work with. Hear his story, hear what he has learned over the past two decades growing and scaling his business. There is a better way to do business. Better for everyone and Mike would like to give you his take on the importance of building a caring, loving, supportive, nurturing environment within your business to build a world-class high-growth company. In fact, Mike will argue that in order to build a world-class high-growth company of the future you must develop a loving environment or you are going to be left behind.
Why is This So Important to Mike?
Nurturing and supportive environments result in powerful teams and will improve people's well-being. Why is this important? Chronic disease is the leading cause of death in the U.S. Stress and anxiety are the leading contributors to chronic disease, and the leading factors in stress and anxiety are the workplace and personal finances. By taking on workplace culture, Mike and BIGGBY are taking the leading cause of death in the U.S. As leaders in the private sector, we must change.
The astonishing part is we will take on the leading cause of death by building powerful teams and improving people's general well-being and the outcome will be dynamic, fast-growing companies. In fact, Mike's opinion is that in the future, the only way you will be able to build fast-growing, dynamic companies is to focus on building a culture that is supportive and nurturing. It all starts with Love!
Testimonials
Everyone felt like Mike delivered an engaging, insightful, and spot-on keynote address at our 11th annual Michigan Inventors Coalition event. More people than ever attended, and the feedback I received about Mike's talk proved that it resonated. Mike delivers useful tips on business management because he has been in the trenches and speaks honestly about changing workplace culture one business at a time. People received more ready-to-use tips in 45 minutes than they usually do in a continuing education course. Thank you, Mike!
— John D. Hopkins, Chairman of the Executive Committee, Michigan Inventors Coalition
Outstanding! Michael delivered a great message on the reality of entrepreneurship without sugar coating it. His content and the way he delivered it will allow our entrepreneurs to adequately prepare for the rest of their journey. We especially liked that he stayed and greeted everyone who wanted to meet him and took pictures with all the attendees. He is very personable and down to earth. This experience was more than we expected and our attendees were thrilled!
— ZaLonya Allen, PhD, President/CEO, National Entrepreneurs Association
Mike's keynote presentation at our 2023 Faculty Convocation was a powerful source of inspiration— his thought-provoking stories, insights, and enthusiasm energized our faculty and staff. He emphasized the profound impact that even the subtlest encouragement can make and challenged us to more deeply understand how we make others feel. His passion for understanding, supporting, and motivating others was evident and served as a timely reminder of the meaningful impact we can make on students and their lives as we headed into the new semester.
— Ashley Storai, District Dean, Educational Affairs, Wayne County Community College District
Mike was a very engaging speaker. Easy to listen to and captivating. He provided his background and what led him to where he is today. He then turned it over to open Q&A, which was impactful as our team was able to extract even more from Mike's business world wisdom. He spoke of the changing enterprise atmosphere in a way that applied to our business, which is so different than his BIGGBY operation. Mike provided two hours of content in one hour. Get your notes prepared to hear the content Mike is going to throw at you. I'd invite him back in a heartbeat.
— Jake Seaver, VP of Sales & Marketing, Media Technologies
Having Mike address our group of self-storage business professionals is easily the best decision we made in planning this year's annual conference. We kicked off the morning with Mike's energetic and inspirational keynote, and it set the tone for a productive day for all attendees. His combination of presenting high-level thoughts AND tangible takeaways is unique, and the entire audience wanted more!
— John D. Lindley, President & CEO, Michigan Manufactured Housing Association
Our team was very impressed with Mike's down-to-earth philosophy on leadership. It was a breath of fresh air!
— Michael Zender, President of the Bavarian Inn, Frankenmuth, Michigan